As a conscientious provider of health care and an active member of its local community, Mirmont Treatment Center consistently holds itself to a higher standard of care. These continued efforts to provide superior care to patients are often acknowledged by the larger health care industry. We are delighted to share with you some of the recognition and awards that Mirmont has achieved in recent years.
Designated an Aetna Institute of Quality®
We have been designated an Aetna Institute of Quality® for Behavioral Health—Substance Abuse. Aetna makes information about the quality and cost of health care services available to its members to help them make informed decisions about their health care needs. In line with this goal, Aetna recognizes facilities in its network that offer specialized clinical services for certain health conditions. Facilities are selected for exemplifying: excellence in care, commitment to continuous improvement, meeting certain standards of quality and cost efficiency.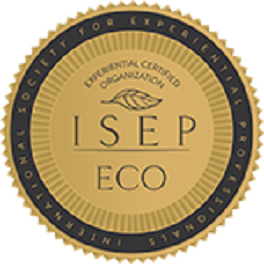 Designated an ISEP Experiential Certified Organization
Mirmont's trauma services have been certified by the International Society for Experiential Professionals. An Experiential Certified Organization is any organization that has displayed a desire to incorporate experiential methodology into the work that they do. This is done through polices, culture, training, and practice. This recognition certifies that:
51% of all employees have completed training in trauma-informed care and experiential 101
75% of leadership have completed 10 hours in experiential training
75% of frontline workers maintain active an ISEP credential
Mirmont Treatment Center named a Blue Distinction Center
Independence Blue Cross has named Mirmont Treatment Center as a Blue Distinction Center. The Blue Distinction Centers for Specialty Care® program is a national designation awarded by Blue Cross and Blue Shield companies to medical facilities that have demonstrated expertise in delivering quality specialty care—which expanded recently to include more robust quality measures focused on improved patient health and safety.
Blue Distinction Centers (BDC) met overall quality measures, developed with input from the medical community. A Local Blue Plan may require additional criteria for providers located in its own service area; for details, contact your Local Blue Plan. Blue Distinction Centers+ (BDC+) also met cost measures that address consumers' need for affordable healthcare. Each provider's cost of care is evaluated using data from its Local Blue Plan. Providers in CA, ID, NY, PA, and WA may lie in two Local Blue Plans' areas, resulting in two evaluations for cost of care; and their own Local Blue Plans decide whether one or both cost of care evaluation(s) must meet BDC+ national criteria. National criteria for BDC and BDC+ are displayed on bcbs.com. Individual outcomes may vary. For details on a provider's in-network status or your own policy's insurance coverage, contact your local Local Blue Plan and ask your provider before making an appointment. Neither Blue Cross and Blue Shield Association nor any Blue Plans are responsible for non-covered charges or other losses or damages resulting from Blue Distinction or other provider finder information or care received from Blue Distinction or other providers.
Joint Commission "Gold Seal of Approval"
Our facility voluntarily underwent a thorough evaluation by The Joint Commission. The goal of the evaluation? To see if our facility meets The Joint Commission's rigorous performance standards in delivering quality, safe care. By meeting these standards, our facility received The Joint Commission Gold Seal of Approval®—an internationally recognized symbol of quality.
Accreditation means that our staff has made an extra effort to review and improve the key areas that can affect the quality and safety of your care. Specially trained health care professionals who are experts in their fields visited this facility to conduct a review that monitors how well our staff: provide a safe environment for your care; educate you about the risks and options for your diagnosis and treatment; protect your rights as a patient; evaluate your condition, before, during and after diagnosis and treatment; protect you against infection; and plan for emergency situations.
Certified as a Great Place to Work
Main Line Health has been certified as a Great Place to Work. A Great Place to Work certification is the only recognition based entirely on what employees report about their workplace experience—specifically, how consistently they experience a high-trust workplace. It is recognized worldwide by employees and employers alike and is the global benchmark for identifying and recognizing outstanding employee experience.